Quality golf apparel designed for style and comfort.
Jordan has always been excited about style and fashion all his life, with the vision of one day creating his own line of clothing. Albatross Golf Apparel was born out of a painful shopping experience of paying an exorbitant price for mediocre golf attire. Having an inside edge, he knew he could do better, especially by introducing trendy bold print designs for the fairway.
In 2020, Albatross Golf Apparel began offering quality, trendy golf attire that is both comfortable and easy on the pocketbook and caters to both men and women golfers.
In golf, an "albatross" represents a rare scoring advantage (three under par). Jordan wanted to borrow from the symbolism of 'rarity' to represent an unusual but exciting opportunity to purchase quality clothes for a fair price. And of course, a cool logo only adds to the wow-factor!
Albatross' clothing lineup is steadily growing and now includes hats. Part of our success for bringing new products on board comes from welcomed customer suggestions.
Jordan is a local Edmontonian with a love for golf and entrepreneurship. You can find him on the golf course almost any day of the week or brainstorming new business ventures. Feel free to reach out to him via our contact page.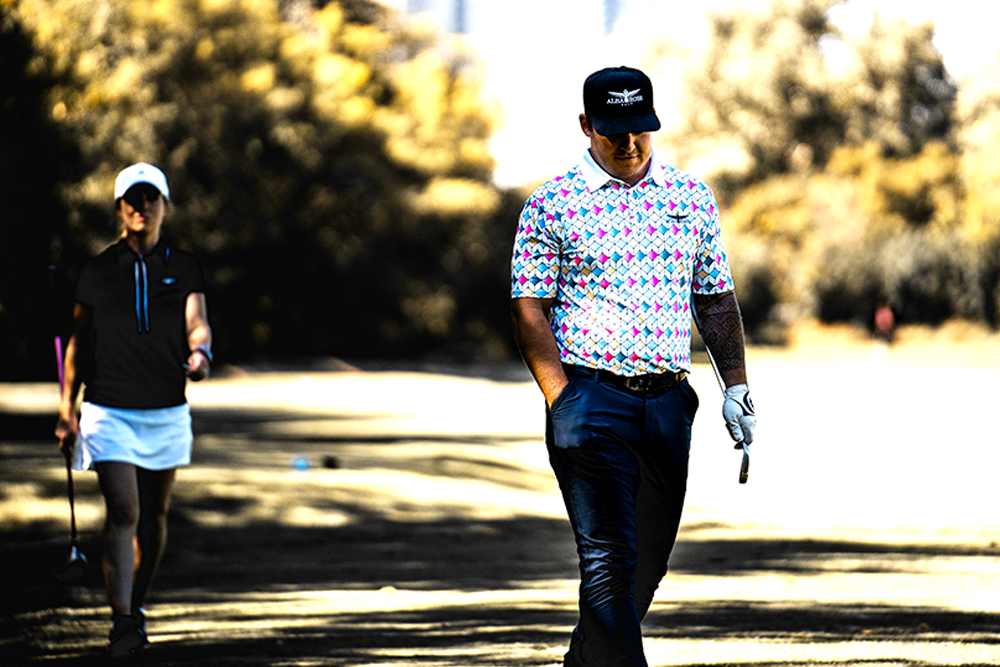 Albatross Golf Apparel is a distinguished online store that offers all your golf apparel needs.
We pride ourselves on delivering a wide range of versatile, top notch clothing that best suits your personal style and comfort. As golfers, athletes, and outdoor enthusiasts, it is our goal to ensure our customers look and feel their best on and off the course. Browse our site to see all our products, and enjoy the experience of golfing in ALBATROSS apparel.
Where Sports and Retail Meet
Every customer enjoys the same flat shipping fee.
We use the industry's most trusted payment provider.
We're there for you no matter what your concerns are.